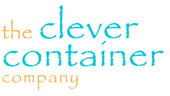 Please join me at the Double Saints Festival for loads of fun and entertainment including the Big Barn Thrift Sale, $10,000 Raffle Drawing, Live Music, Food, Games, and more!
Saturday, August 28th ~ 11am to 10pm
Old Double Stink Hog Farm, Corner of Newton Road and Paris Pike, Georgetown, KY
P.S. Don't forget to bid on my item in the silent auction for your chance to win the organizing jackpot… [ real neat ] productivity power hour ($100) + Neat Seat ($25) + Clever Cash ($10) + Articles + Forms + Checklists + Plethora of Office Supplies!