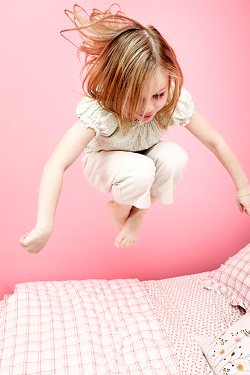 This week's mission is to make your bed each and every morning!
Believe it or not, the tidiness of your bed can either make or break your day! Get out of bed and take just a minute to pull up and straighten your covers (even if your significant other is still snoozing).
Check out the perks below…

Your bedroom will instantly look twice as clean and organized.
You'll get a little ego boost from your first completed task of the day.
You've created a clear, flat surface on which you can work (i.e., fold clothes, prepare luggage, read books).
Your bed will be a wonderfully comfortable oasis to fall onto (or climb into) at the end of the day.